Grass Cutting Machine
Grass Cutting Machine has been developed  by Sh. Sanjay Kumar, Vocational Instructor with scrap material available in NSTI Ludhiana and  purchased some items from local market.
Unique feature of this Grass Cutting Machine:-
Easy to use

It can be used by un-trained person also.

Electrically operated - No need to add diesel/petrol to use it

Fitted with Castor wheels for comfort movement of machine

Adjustment options available for cutting grass in variable heights

Stones does not create any problem with blades due to double blades used with clockwise and anticlockwise directional movement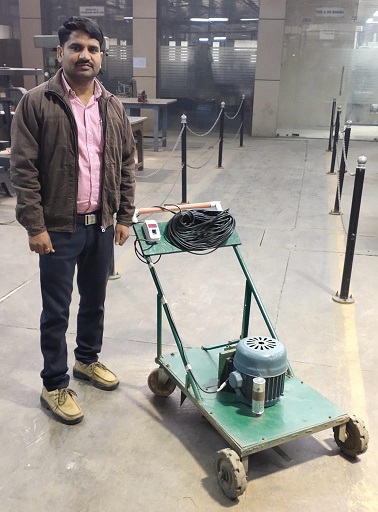 Water Saving System for Flush Tank
 In old flush tanks fitted across all over including residential houses, it usually flush out same amount of water in all situations.
With this modification, approx 06 litre of water can be saved during every flush.
This modification application can be applied for flushing out after urinal activity by anybody and it saves water.
If it can be implemented all over India,by modification of old flushes, then plenty of India water can be saved.